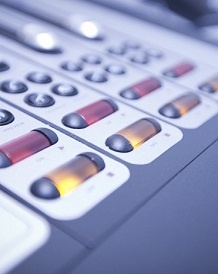 Local Democracy Reporter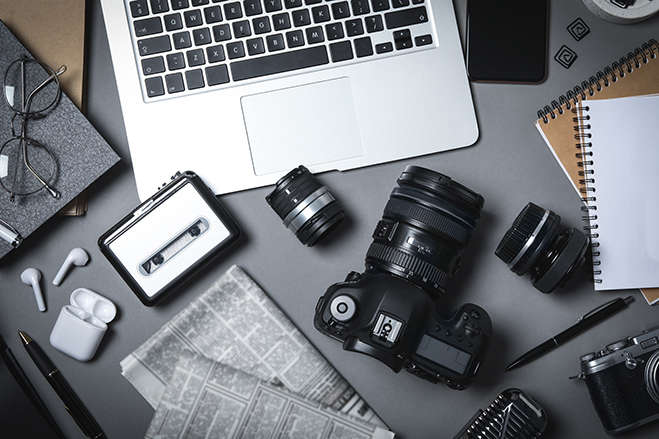 LOCAL DEMOCRACY REPORTER
Position: Local Democracy Reporter
Supervisor: News Editor, Manx Radio
Role: Ensuring local readers/viewers/listeners are kept informed and engaged with local democratic issues
Responsible for: Providing reliable, accurate and timely coverage of local democracy issues within the Isle of Man
Job Location: Broadcasting House, Douglas, Isle of Man
Term of Appointment: Contract expires on 30th June 2024 (with a possible extension of contract, thereafter, on an annual basis)
General Summary
The BBC has set up a network of Local Democracy Reporters (LDR) around the UK and Manx Radio has been awarded the contract to host the reporter in the Isle of Man. Under this specific partnership the successful candidate is employed on a contract basis by Manx Radio and operates under the guidance of the Manx Radio News Editor to ensure that local democracy issues are thoroughly covered across the Island. Training will be provided as necessary by the BBC.
The post holder is likely to cover all the sittings of Tynwald, the House of Keys and the Legislative Council and will also attend various Commissioner and public meetings around the Isle of Man.
The journalistic output of the LDR is not only available to Manx Radio but is also available for use by other media organisations in the Island.
Purpose of the Role
To ensure that matters, decisions and issues relating to the public authorities covered in the LDRS Editorial Brief are covered in a timely, impartial and audience-friendly way.

To generate multimedia content which engages all areas the public and which meets standards set by the partnership in terms of quality, consistency and legal accuracy.

Be a public ambassador for the project, and become a trusted source of news and information about the public authorities covered.
Key Responsibilities
Deliver strong content in a multimedia way on a daily basis, focusing primarily on text but also providing images, audio and video as and when required.

Write content in a way which engages and drives all areas of the audience including through Search engine optimisation and social media awareness.

Ensure all content, including social media content, is politically neutral and provides a fair reflection of views.

Ensure agendas for commissioners and public bodies are scrutinised, identifying issues and stories which need to be brought to the public's attention.

Working with the Manx Radio News Editor to identify which meetings need to be covered and reported.

Build strong contacts for story-gathering within the Isle of Man.

Be active on social media, in line with partnership policies, to build audiences and

communities.

Ensure all content produced has suitable metadata attached.

Deliver live coverage as and when required.

Provide two-way interviews for broadcast media as and when required.

Provide monthly report on key issues and themes from public authorities for stakeholder media organizations.
Scope
All aspects of content gathering and multimedia production for all publishing channels within policy, strategy, guidelines and targets set by the partnership.
Skills/Experience
Good writing skills, up-to-date legal knowledge, shorthand proficiency (eg 100 wpm)

NQJ or similar qualification required.

A minimum of 2 years' experience as a reporter in a daily news environment and/or working to daily news deadlines.

Excellent communicator on social media.

Excellent at working under pressure and identifying priorities.

Self-starter.

Be familiar with digital tools and techniques across a range of mobile devices.

Strong understanding of working and processes within local government.

Demonstrable experience of delivering great ideas for content.

Strong contact-building skills.

Proficient at taking images, shooting video and gathering audio.
This job description summarises the main aspect of the job, but it does not cover all the duties that the jobholder may be required to perform. Therefore, the job description is a minimum standard. It is not a statement of all that the job does or may entail. It is not intended to restrict the scope of the job but clearly to define its starting point.
Manx Radio is committed to being an equal opportunity employer with the aim to have a diverse workforce. We will consider all applicants for employment without regard to race, religion, gender, sexual orientation, disability or age. We encourage and consider flexible working arrangements for all roles.
If you would like to apply for this position, please send your CV and a covering letter to the address below.
Human Resources or rubygoodall@manxradio.com
Broadcasting House
Douglas Head Road
Douglas
Isle of Man
IM1 5BW
Editorial Brief for Local Democracy Reporting Service
(to be read in conjunction with the LDR Job Description)
The core purpose of the LDRS is to provide impartial coverage of the regular business and workings of local authorities in the UK, and other relevant democratic institutions such as mayoralties, combined authority areas, P&CCs, quangos, etc.

Their brief is to report on the decision-making process: what decisions are made in the public's name and how they are arrived at, what evidence is presented to the council, etc.

In two-tier council areas the LDRs should cover district council affairs sufficiently to ensure that significant decisions (eg planning) are reported

LDRs may provide other stories which are focused on local democracy and which are in the public interest

so long as that does not detract from the core purpose of the service

All their work must be available to all qualifying partners.

N

ational politics is out of scope (including MHKs, MPs, MEPs, AMs, MSPs etc), as is anything below district council level (ie parishes)