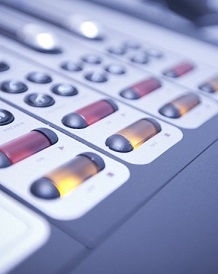 On Air
Late Lunch
Christy Dehaven & Sarah Hendy | 1:00pm - 3:00pm
News Editor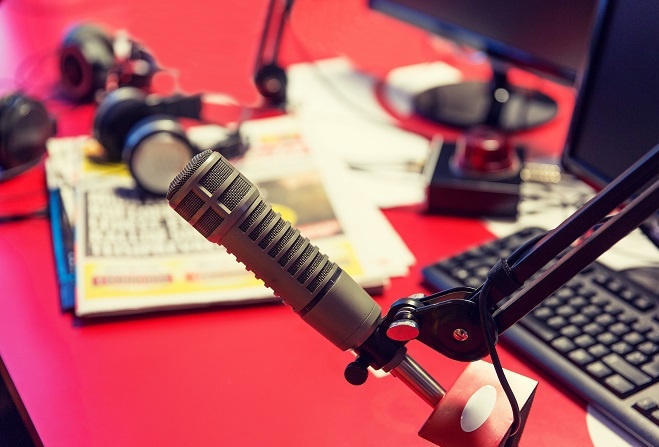 Position: News Editor
Supervisor: Controller Programming and Content
Subordinates: Multimedia Journalist/Producers
Job Location: Broadcasting House, Isle of Man.
Manx Radio has a full time news team consisting of eight journalists (excluding the News Editor), plus a number of freelancers.
We produce live news bulletins from 7am seven days a week. The Isle of Man is an independent nation with its own government structure (Tynwald) and our bulletins always lead on Isle of Man stories before looking at international news (including the UK).
Our team work on the daily news based breakfast show as well as our main, half-hour daily news show 'Update' at 5:30pm. They also produce and present in depth analysis and current affairs output in separate programme streams.
We're looking for a strong and experienced news leader to help train, mentor and drive the news team to the next level.
Purpose of the Role
To set Manx Radio's news agenda and strategy and to take editorial responsibility for the output both online and on-air and of all news related programming.
To manage, motivate and inspire staff within the news and current affairs department to provide accurate, impartial, relevant, engaging and timely content to our website, digital channels and broadcast bulletins.
To ensure the imperatives of a multi-platform approach to news distribution are embraced across the department.
2. Responsibilities of the Role
The News Editor will be responsible for setting Manx Radio's news agenda. They will ensure

all news output is impartial, balanced, meets all legal requirements, compliance procedures and follows the guidelines specified within the station's Programme Code.

To be responsible for the high standard and quality of Manx Radio's news and current affairs output across all platforms and to show strong editorial judgement.

To monitor all on Island and international news sources, to identify all important & relevant news issues and to follow up by assigning stories to staff for further research and reporting.

To motivate, guide, direct, and train the news team to deliver inspired, relevant and engaging news and current affairs content.

To act as line manager for allocated news staff and to schedule duties.

To maintain good contacts with key stakeholders on the Isle of Man.

To drive an enhanced level of multimedia journalism from the newsroom to meet current and future audience expectations.

To ensure our digital output is delivered in a timely manner to ensure a high level of digital engagement with our content via social media.

To ensure that any election/political coverage meets the strict requirements of the Programme Code and is adhered to across all the station's output.
3. Core Responsibilities
To be responsible for the editorial output of all online and broadcast content ensuring objectivity, impartiality, fairness, accuracy, legality and timeliness of all news and current affairs output.

To ensure that all news programming is created within the framework of the Programme Code guidelines as set out by the Isle of Man Communications & Utilities Regulatory Commission.

To manage, motivate and inspire allocated newsroom staff, set their objectives, plan their duties and monitor their effectiveness.

To accurately dissect, analyse and contextualise an event or story or situation and co-ordinate all the elements to translate complex material into relevant content for our audience.

To have an acute a

wareness of the news agenda both in the Isle of Man and internationally and to establish and maintain a "house style" for the station's core news and current affairs output.

To nurture the creative process across the news and current affairs team and encourage imaginative, probing, searching, informative and entertaining multimedia content creation. To

give feedback on programmes in ways that promotes creative development.

To understand, appreciate and be respectful the local sensitivities of the Isle of Man audience and tailor content accordingly.

To regularly contribute new digital initiatives, programme ideas and formats and to assist in the development of new ideas.

Regularly review current output with newsroom staff.

Maintain constructive and harmonious working relationships with all newsroom staff and contributors and build up meaningful and lasting relationships with prominent and influential Islanders.

In the first instance, carry out detailed research into any complaints regarding broadcast newsroom output and to prepare a draft response as per the station guidelines.

To be responsible for managing news budgets and for costing associated special event programming as required in consultation with the Controller of Programming and Content.

To comply with all Manx Radio Health and Safety procedures and guidelines.

To represent the station at events, functions and meetings.
4. Person Specification
Experience –

Will have worked in a similar position and can evidence leading a news team. Will hold relevant journalistic qualifications

Editorial Judgement

- Will have extensive journalistic experience and be able to demonstrate balanced and objective judgement based on a thorough understanding of the news gathering process gained through working in a newsroom. Understands the importance of adhering to editorial guidelines and has a keen sense of the Isle of Man news agenda. Has experience of making the right editorial decisions and taking account of conflicting views as necessary.

Managing Staff and Relationships

– A strong, decisive leader and a team player with experience of managing staff, setting programme strategy, taking difficult decisions and measuring the results of your actions. Inspires the news team to take the station forward and goes the extra mile to develop our talent through training, coaching and analytical content analysis.

Writing for the Web

– Experience and flair for long form web writing. Maintaining a keen interest in web developments and ensuring Manx Radio's news coverage embraces such relevant change. Passes on training and guidelines to all contributing personnel.

Radio news presentation

– Demonstrate an experience in writing for and presenting radio news bulletins that are engaging for the listener.

Engaging with digital platforms

– Experience in working across multimedia platforms and associated digital channels and a passion for engaging fully with audiences to obtain the highest reach for news and current affairs content and the skills to train and inspire others to follow suit.

Managing Change

– Experience in managing and implementing change. Is a natural leader who can demonstrate how they have inspired teams to bring the best out of them.

Influencing and Persuading

– Ability to present sound and well-reasoned arguments to convince others. Draws from a range of strategies to persuade people in a way that results in agreement or behaviour change.

Communication

– Ability to get one's message understood clearly by adopting a range of styles appropriate to the audience and the nature of the information. Possess a "can-do" mentality.

Planning

- Experience in setting up complex projects and enjoys the opportunity to execute them with flair taking into account all the relevant issues and factors such as deadlines, staffing and resource requirements.

Personal Management –

Is adept at managing their own time and of advising others how to get the best from their working day.

Possess good organisational skills, the ability to delegate and can easily prioritise work under pressure.
5. Reporting
The News Editor will report to the Controller Programming and Content.
6. Working Pattern
The News Editor will normally work five days out of 7 on a rota basis.
7.

Application Process
Please send your CV together with a covering letter telling us how you will make a difference at Manx Radio to:
Human Resources, Manx Radio, Broadcasting House, Douglas Head, Isle of Man, IM99 1SW or to humanresources@manxradio.com .