Non-executive Director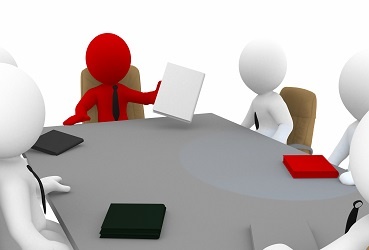 Non–executive Director and Chair of the Audit Committee – Radio Manx Limited
Radio Manx Limited is seeking to appoint one non-executive director to its board to ensure the smooth running of Manx Radio on behalf of its shareholder, The Treasury, and to uphold the terms of the station's licence as issued by the Communications Commission.
Candidates will be qualified accountants with ten years post qualifying experience, will have gained extensive experience at Board level and be able to demonstrate practical examples as to how they have brought value to boards. The appointed candidate will chair the audit committee and is likely to have business skills transferrable to the activities carried out by Manx Radio and are complementary to the skills possessed by the existing non-executive directors whose experience lies in business and programme content making.
If you already listen to Manx Radio, you will have an understanding of our Public Service Broadcasting role. If you share our passion for serving the community of the Isle of Man then you may be ideally suited to the role.
Non-executive directors are expected to attend approximately six board meetings and three audit committee meetings each year, however, there may be additional meetings scheduled from time to time.
Recruitment Process
The recruitment process will be managed by the appointments and remuneration committee of the board. The appointment will be made on merit, based upon a candidate's skills and experience.
In addition, under the terms of the Broadcasting Act 1993 (of Tynwald) the Communications Commission will need to ensure that the successful candidate is not a disqualified person pursuant to Schedule 1 to the Act and, furthermore, the post is subject to ratification by the company's shareholder, The Treasury.
The term of the appointment is for five years in the first instance and the post attracts a salary of £6,487 pa with an additional allowance of £1,811 for chairing the audit committee. Expenses are not normally paid for attendance at meetings.
Candidates are asked to send their CV together with a covering letter highlighting their relevant experience and are also asked to complete the application form.
Applications should be sent to:
Ruby Goodall, Human Resources Executive, Manx Radio, Broadcasting House, Douglas Head, Douglas, IM1 5BW
Or by email to rubygoodall@manxradio.com by 5pm on Thursday 25th July 2019 and marked Private and Confidential.
Shortlisted candidates are likely to be called for interview before the end of July 2019.