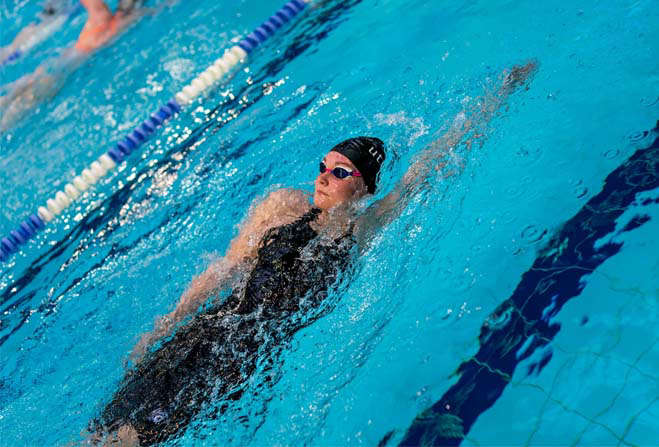 Manx swimmer competing at Birmingham 2022
Emma Hodgson has smashed the Manx Women's 100m Backstroke record in competition at the 2022 Commonwealth Games.
She swam the distance in a time of 1:04:82 - beating the previous record of 1:05:09 which had stood since 2015.
This morning at the Sandwell Aquatics centre, Manx athletes Peter Allen, Alex Bregazzi and Kiera Prentice have also been competing, as well as the Island's men's freestyle relay team.
Full details from the session are on our live blog: https://www.manxradio.com/news/commonwealth-games/cwg-live-blog-for-saturday-30-july/.