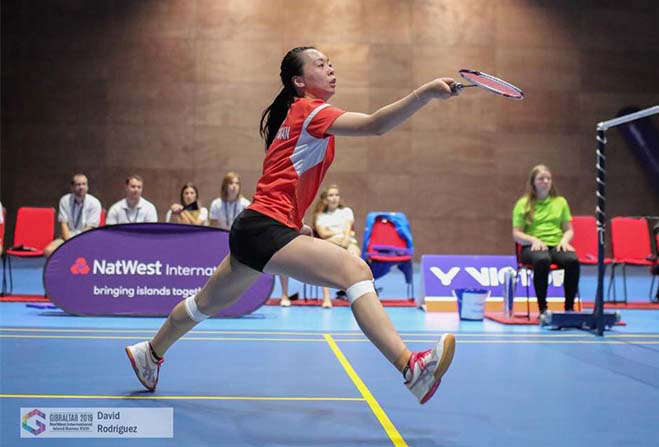 Li defeated by world number 18
Jessica Li's Commonwealth journey has come to an end.
After soaring through the rounds of 64 and 32 in the Women's Badminton Singles, Jessica was defeated today (5 Aug) by Scotland's Kirsty Gilmour who's currently ranked 18th in the world.
After starting with a few unforced errors, Li grew into the games, putting up a valiant fight against Gilmour.
The crowd, which included fellow Manx competitors and politicians, got behind Li, showing tremendous support, but it wasn't to be today.
Jessica spoke to Elliot Turnbull:
She lost the matches 8-21 and 21-12.