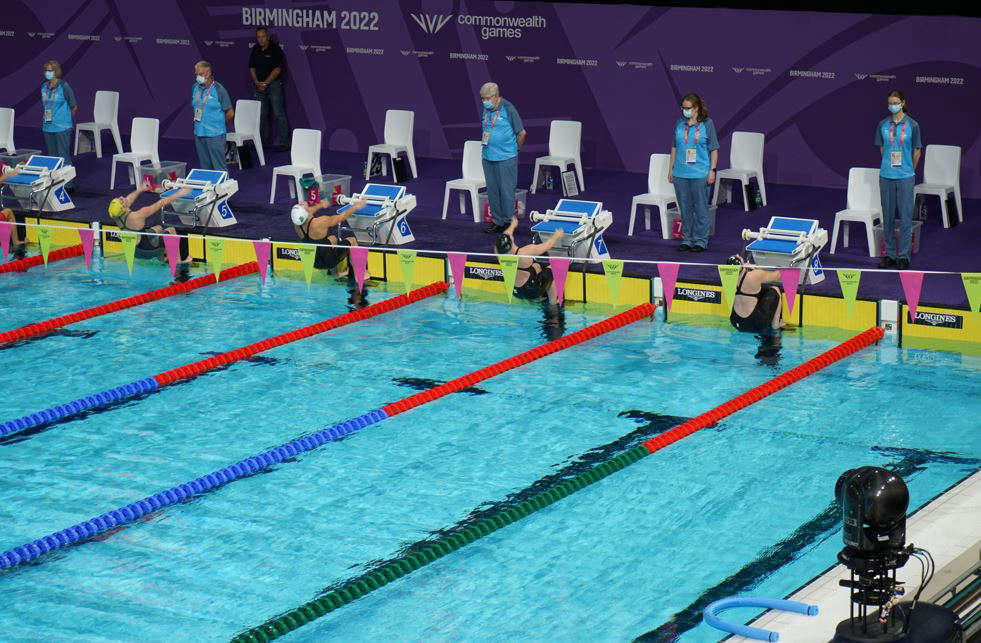 Emma Hodgson has beaten the Island Women's 50m Backstroke record at the Birmingham 2022 Commonwealth Games.
Emma Hodgson recorded a time of 30.20 in the Women's 50m Backstroke heat, a new personal best and Island record.
Hodgson broke Niamh Robinson's record of 30.44 with a new record of 30.20. She qualified in 18th position and is the second reserve for the next round.
The previous record was set by Robinson in 2015.
Emma Hodgson spoke to William King afterwards: