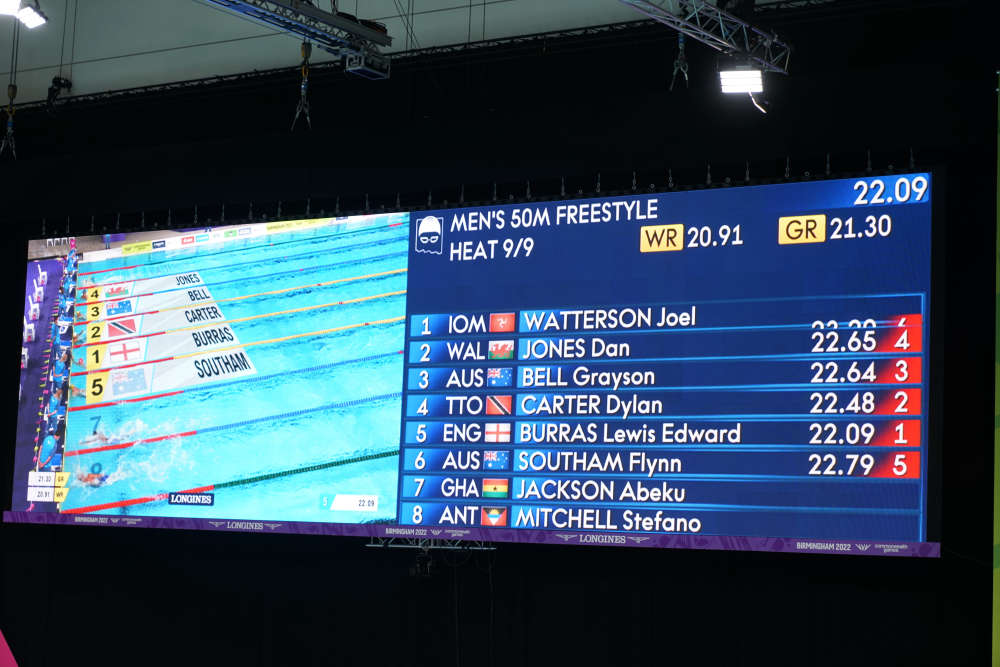 Joel Watterson and Harry Robinson set personal bests in Men's 50m Freestyle heats.
Joel Watterson broke his personal best, and his own Island record, after swimming 23:20.
He broke his own record by 0.01 seconds, swimming in lane one.
Harry Robinson also competed in the heats this morning at the Sandwell Aquatics Centre.
His time was 23:56, faster than his previous personal best of 23.66.