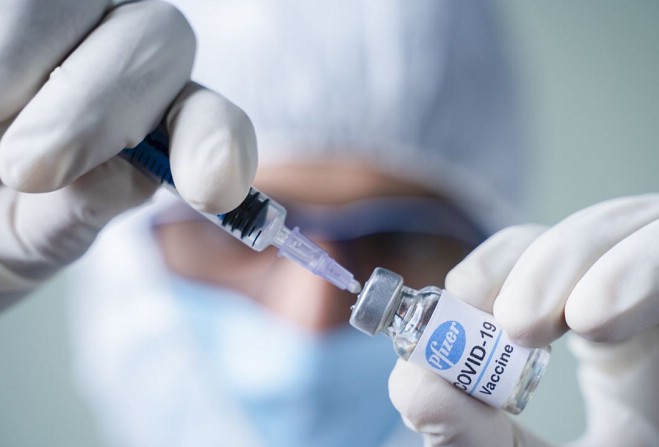 Health minister reassures people after change in UK
People under 40 who have received their first dose of the AstraZeneca Covid-19 vaccine on the Island are being urged to have the same second jab.
It comes after the UK's vaccination body issued updated guidance on Friday, stating those under 40 should be offered an alternative to the Oxford jab where available.
The Isle of Man Government says the same advice will be followed here, despite those in their 30s having been receiving vaccinations since April, with the Island's rollout ahead of the UK's.
More than 4,500 Manx residents in their 30s have received the first dose of AstraZeneca.
Similar guidance was issued in April for those under 30, with almost 98% of locals in their 20s receiving the Pfizer jab.
Health Minister David Ashford says vaccines remain highly effective and serious side effects are seriously rare, compared to the risk of serious illness and death from Covid-19.
Anyone aged 30 to 39 who is booked to receive an AstraZeneca vaccine in the coming days can contact 111 to rebook if they wish to change to an alternative brand.
Those who've already received an AstraZeneca jab must have the same make when they receive their follow-up dose.
Most of the Island's supply of Pfizer vaccines has already been assigned to those waiting for a second jab and those under 30, with the government warning there is a wait of almost three months for additional Pfizer supplies.