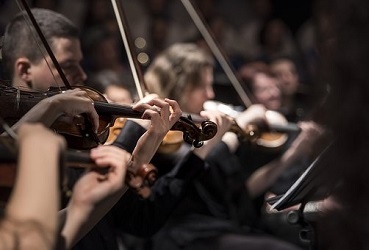 Haydn Wood: 'A Manx Overture'. Guildford Philharmonic Orchestra, cond. Tom Higgins.

Verdi: Requiem: Introit: Requiem, Kyrie and Christe Eleison.

Gounod: 'The God Pan' from the ballet in 'Polyeucte'.

Sydney Torch: 'On a Spring Note'. NLO, cond. Ronald Corp

Vivaldi: finale from concerto in G minor for multiple soloists. Naive Vivaldi Edition.

Mozart: Sonata in D major for two pianos in D major, K. 448: Larghetto. Murray Perahia and Radu Lupu, pianos.

Mark Blitzstein: 'I Wish It So' from 'Juno'. Dawn Upshaw, soprano.

Dvorak: Serenade for wind: finale allegro molto.

Eric Coates: March 'Music Everywhere'. NLO, cond. Ronald Corp.