Countryside - Tuesday, 6th June 2017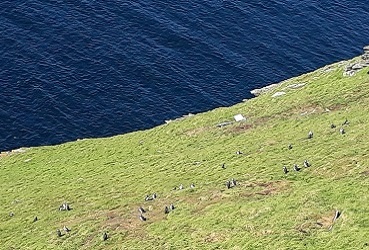 This week, Simon and Kirree present a special programme focusing on the Calf of Man.
They travel to the island with guide Lara Howe, who is the Manx Wildlife Trust's Marine Officer, to find out more about a special project to attract puffins back to the Calf.
They also speak to wardens Alan Sapsford and Nathan Wilkie about the work they carry out on the bird sanctuary.
And you can hear more of the trip, which was courtesy of Manx National Heritage and the Manx Wildlife Trust, in this week's extended Calf of Man Countryside podcast.