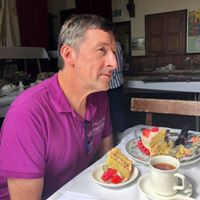 In the latest of the Village Hall series, Beth and Howard visited the wonderful Maughold Church Hall.
On the eve of their Parish Day, the hall was resplendent and, as usual, there was a wonderful array of biscuits and cake to enjoy - one made by none other than friend of the show, Mrs Yorkshire the Baking Bard.
Also gifted in the poetry department, Carol Ellis (also known as the Isle of Man's answer to Jane McDonald...) opened the show with a beautiful Maughold themed poem which set the scene for a wonderful hour.
From pancake races to worm charming, it all happens here and the Late Lunch team were treated to a potted history of this magnificent place set against a backdrop of beautiful music from one of Maughold's famous residents - the Radio 2 Folk Awards Winner Mera Royle.
You can listen back to the show by clicking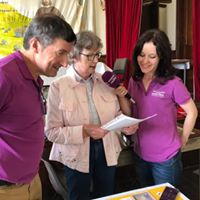 .