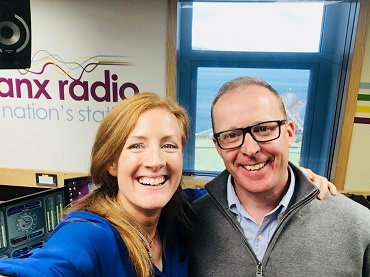 Christy was joined on the Conister Rock this afternoon by Roger Smith OBE, one of the world's finest craftsmen, creating exceptional and highly sought after timepieces, working out of a purpose built studio in the North of the Island.
He shared memories from his childhood, from his early years learning his craft as apprentice to Dr George Daniels CBE, talked about important figures from his family life and about setting up and building his own successful studio, training up apprentices of his own and how important it is to him to have the Isle of Man marked on every watch and mentioned in all of the promotion for his extraordinary creations.
If you missed any part of today's programme you can listen again at this link for the next 7 days, after which the entire show will be added to our podcast page.