Jude and Louise out to play again!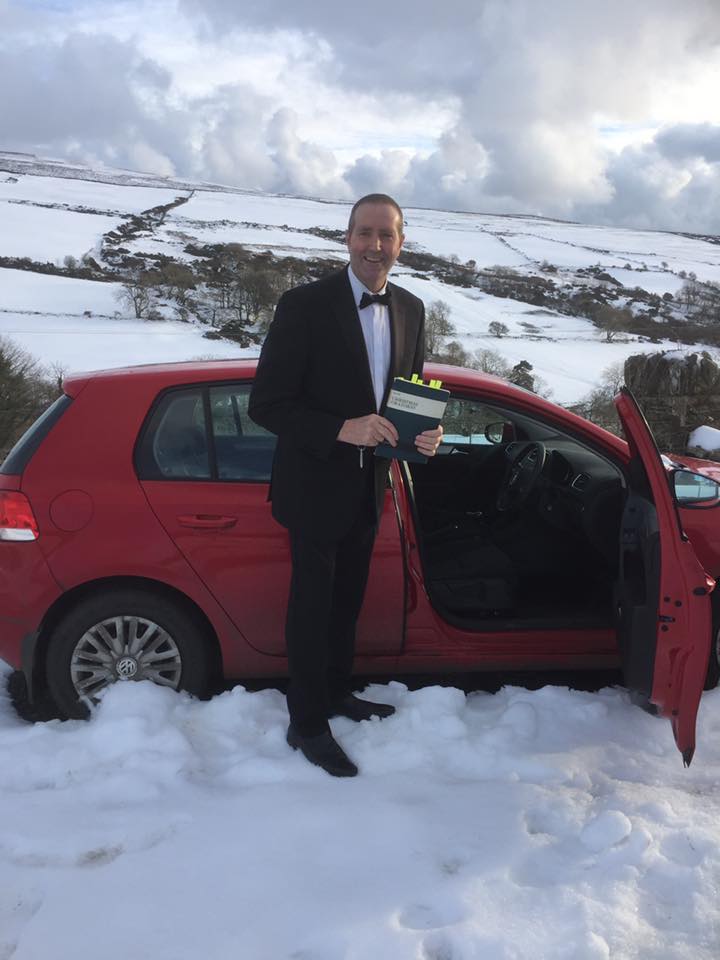 On Women Today we had the formidable team of Hayley Crowe along with her Dad, Graham Crowe. Hayley is the dedicated and hard-working Secretary of the IOM Young Farmers Federation and shared lots of ideas and plans to make the YF even more attractive to anyone aged between 10 and 36 - and you don't even have to be a young farmer to join their famous concert competition, or the sports events they're planning ..... although farmers will have a definite advantage in the Shear-a-thon (24 hour sheep shearing marathon!) that Hayley would like to organise in 2018 !!
Graham Crowe had some great stories about - as a young man - being bribed with the offer of the gift of a sheep, if he continued singing in the Guild (he refused !!) but eventually he realised (with a bit of advice from Allan Wilcocks) that his future lay in "serious singing" and not being a guitar-playing folk singer!
As you can see, Graham's dedication to music means a bit of snow wouldn't stop him getting to a concert ....... but he remains a leading light in the farming world, receiving silverware from another farmer and fine singer, Paul Costain.