#MRWomenToday listen again: Conister Rocks special, George Davison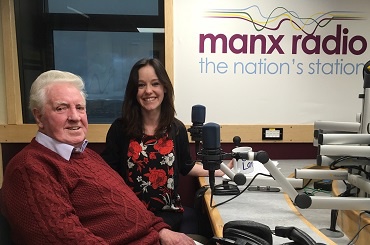 Today was a Conister Rocks special where we spent a wonderful hour in the company of 89 year old George Davison, who shared his memories with us along with some of his favourite pieces of music - including a beautiful recording of himself with the Regal Singers.
Born in a small mining village in Scotland in October 1928, one of six children and son of a coalminer, you can imagine some of the stories he had to share.... and we barely got through a small percentage! George told us about his early life growing up in Lanarkshire, where he followed his father into coalmining until his mother told him he was 'too good to be down the mines'; it was then he found a job in nursing - in a neurosurgical unit with a professor who you say was the best brain surgeon in Britain at the time.
While sharing music ranging from Les Miserables to La Boheme, George spoke with Beth about what brought him to the Island, about his various appointments such as President of the Caledonian Society, about his time running the Marathon Court Nursing Home with his wife Joan and, of course, about the award winning family business of Davison's Ice Cream.
If you missed the programme, you can listen again at this link for the next 7 days, before we post the show as a podcast. And to add to your listening experience, here are some wonderful photos of George - and his wife Joan - from across almost 9 decades.
If you would like to recommend someone for a Conister Rocks special programme, do email us at womentoday@manxradio.com, we'd love to hear from you.