#MRWomenToday listen again: Conister Rocks special, Michael Kewley Dhamma disciple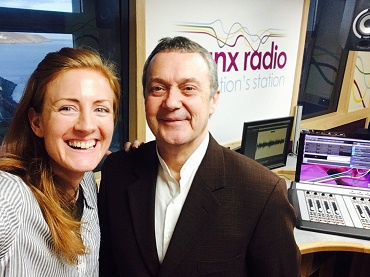 Today we had another of our special 'Conister Rocks' biographical programmes, where we talk to some of the Island's best known and best loved personalities, find out about their lives - and the music that means something to them.
And what a fascinating life Michael Kewley has led! Growing up in Palatine Road before moving to Liverpool in the '60s, his experiences living in the family pub, becoming a musician in various bands, dealing with some very dark and very colourful moments would have been interesting enough - but Michael has led two very different parallel lives...
Also known by the name "Dhammachariya Pannadipa", he is an enlightened being who embarked on a 40 year journey of meditation and profound spiritual understanding to become hailed as a guru by Buddhist monks in India, eventually becoming Master of the International Meditation Centre Budh Gaya.
Having now released his memoirs "A journey to Awakening", Michael shared with us just some of the moments described in the book, telling the extraordinary story of how he went from being a small boy living in a simple Douglas home to being a revered 'guru', teacher and Master. He is pictured below with his own teacher, Sayadew Rewata Dhamma.
If you missed the programme, you can listen again for the next 7 days at this link. You can also find out more about Pured Dhamma via MIchael's Facebook and the website, and you can purchase Michael's book on Amazon here
And to listen to the additional 10 minute interview we recorded with Michael after the programme - in which he talks about how the Island reacted to a visit from his Buddhist master and shares his thoughts on how to be happy, click here