#MRWomenToday listen again: folk tales, folk art - and sexist trains?!
On the programme today: -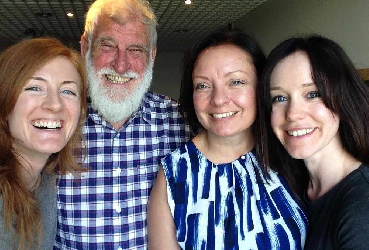 - we were joined by former Head Master and presenter of "Time For Brass" Ian Cottier, who stopped by to tell us about a wonderful CD celebrating the work of local folklorist, historian and broadcaster Kathleen Killip. The two disc set, entitled "St Bridget's Night, Stories from the Isle of Man" is raising money for a charity that Ian has supported for more than 20 years, Manx Blind Welfare. The CD can be bought from the charity's VIP Store in Strand Street, via 2nd local charity Manx Radio's Dreamcatcher Appeal or from Manx Radio's Reception for just £10.
- we also had our monthly Arts round up from Jane Hall, who told us about events and exhibitions right across the Isle of Man - you can find all the details at Jane's website, the Manx Art Directory, or via the Facebook page by clicking here
- and we asked you whether women-only train carriages is a good idea, or just misplaced sexism?
If you missed the show you can listen again at this link for the next 7 days.
Tomorrow, we will be talking theatre with the director of 'Are you being served?' which is on at the Centenary Centre in Peel next week...Tune in from 2pm!