#MRWomenToday listen again: for people with Ambitions - temp or full time!
On the programme today: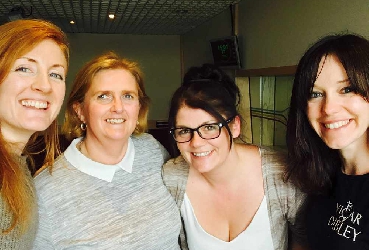 - we were joined by Sharon Kissack and Leanne Lees from Ambitions Recruitment who came in to talk to us about temp work, going back to work after starting a family, and what part time work is available whatever your age; to find out more about Ambitions opportunities or to sign up with them, check them out online: http://www.ambitions.co.im/ or call 614841 or email info@ambitions.co.im
- Christy met with some of the super talented mini musicians from The Rock Project - Isle of Man - you can listen back to that interview exclusively via our podcast page now; and to find out about applying for The Rock Project Summer School in August, check them out on Facebook;
- as a UK school advertises for a Director of Isolations and Detention to introduce 'tough love', we asked aren't schools tough enough on pupils already?
- and Howard is into the final week of his #30DaysWild challenge
If you missed the show, listen again for the next 7 days at this link. Tomorrow, we meet the current artist in residence at the Sayle Gallery, animator Eloise White. Tune in from 2pm!