#MRWomenToday listen again: Healing Matters, Christine Keeler & a very Manx tradition resurrected
On #MRWomenToday :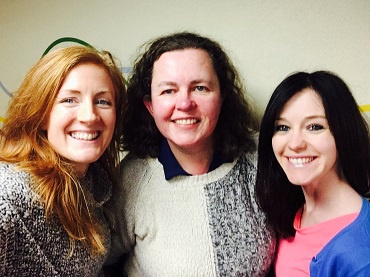 - we were joined in the studio today by Andi Barker from Healing Matters IOM, who explained about the Matrix Re-imprinting and Emotional Freedom Techniques that she practises, about the importance of being aware of your emotional wellbeing and the success she has had working with people who have suffered trauma, bereavement and various mental health issues, including PTSD. You can find out more about Andi and her work via her facebook page here;
- we talked about the fact that International Women's Day was the most-talked about topic on the network all year, with over 165 million people discussed International Women's Day worldwide on March 8 - almost double the amount of people who talked about it in 2016; and also the news that the Turner Prize has been won by the artist Lubayna Himid, which makes her the first black woman - and the oldest person at the age of sixty three -- to win the often controversial Prize, which she scooped for her work addressing racial politics and the legacy of slavery;
- we discussed the somewhat unfortunate and misrepresented life of Christine Keeler, the woman at the centre of the Profumo scandal in the 1960s, who has died at the age of 75, and heard some of the fascinating debate from BBC Woman's Hour this morning;
- we also spoke on the phone to one of this weekend's TedX Douglas speakers, Vim Appadoo, who was last year voted a Top 50 Future Leader at the Northern Power Awards and who helps to run a number of community initiatives, is on the board of the Youth Charter and whose work with digital services is helping to transform the UK Department for Work and Pensions;
- and we talked to the landlord of the Trafalgar pub in Ramsey, Ben Sowery, about an event happening there this evening which celebrates and resurrects the rather peculiar Manx tradition Laa'l Catreeney, or the 'fake funeral for a hen' (no, really!); it starts at 7pm, there'll be various chicken dishes available, storytelling, music and very probably some dancing too..
As mentioned on the show, there is a tune for the day which Birlinn Jiarg play at the start of the final track off their excellent album ('Seamount'), which you can hear on this video about Laa'l Catreeney on the Culture Vannin website
If you missed the programme you can listen again at this link for the next 7 days.