#MRWomenToday listen again: make love not robot wars...
On the programme today: -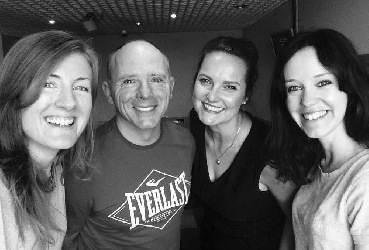 - we were joined Jooles Morrison and Nigel Thijs, director and actor (respectively) of a theatrical version of the very popular 70s sitcom and film 'Are You Being Served?'. The show is at the Peel Centenary Centre next week, 31st August - 2nd September 2017. Doors open at 7:00pm for curtain up at 7:30, tickets available from the usual PCC outlets : Shakti Man, Thomson Travel, Celtic Gold and Peter Norris Music, or online via this link. You can find all the details on their Facebook Page ;
- we were asking how common your language is and looking at what language can say about you, following a fascinating programme made by etiquette expert William Hanson. So we asked the simple question - do you call it 'the loo'? 'the toilet'? 'the bog?' or something else? And does your choice of word say something about you? You can listen back to William's programme here
- Chris Cave spoke to Noel Sharkey from Robot Wars about new research exploring the possibilities of Robo-relations and relationships, and we looked at whether the rise of the Robot is indicative or something more worrying in our society - that humans are becoming so used to communicating via devices and technology, that we might eventually end up struggling to have person to person conversations at all;
If you missed the programme, you can listen again online for the next 7 days from this link.
Tomorrow, we are joined by the new Bard Sara Goodwin and award winning young singer Robyn-Mae Lawler. Tune in from 2pm!