#MRWomenToday listen again: restoring the Queen's Pier and views on Queen's pay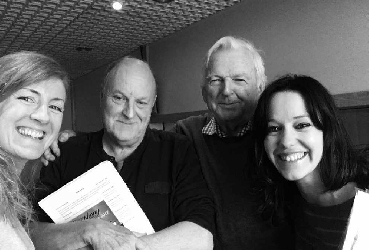 On the programme today:
- the Queen is getting a pay rise – we asked if you think she's worth it? and you were very vocal about it!
- Howard Caine went Wild with 'Jaspers' (which is apparently a term for wasps?!)
- we heard a wonderful story about the way music marks those emotive moments in our lives, as Foo Fighters' singer Dave Grohl made a very special dedication to someone during his Glastonbury performance;
- and we were joined in the studio by the Isle of Man Symphony Orchestra's conductor Maurice Powell and Tom Durrant from the Queen's Pier Trust, who came to tell us about a pair of summer concerts happening early next month in Douglas and Ramsey in support of the Trust. The first is on Friday 7th July and then the following night Saturday 8th July and they promise a programme of "entertaining light music with a holiday, seaside, nautical feel". Tickets are available as per the poster, or direct from paulawadsworth@manx.net. If you'd like to donate to the Trust (you can even buy a plaque with your name on!), visit them on Facebook or check out their website for further information;
We also heard about a new classical music show that Maurice is due to start presenting right here on Manx Radio called 'A Little Light Music', which promises some wonderful moments - the first show is Wednesday July 12th at 9pm.
If you missed the show, you can listen again for the next 7 days at this link.
Tomorrow we're finding out what it means to be a ToughMann! Tune in from 2pm.