#MRWomenToday listen again: talking trash, male baldness and a Manx Paralympian
On the programme today: -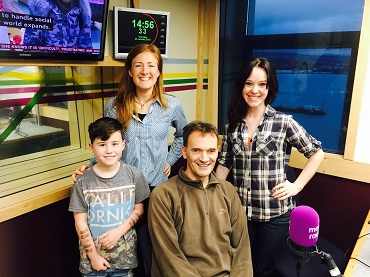 Beth, Christy and Ben were joined by Ian Sharpe, one of Great Britain's most successful Paralympians, whose sporting career spans three decades. He told us about his start and successes in internationally competitive sport, about some of the challenges and frustrations of dealing with visual impairment, and also shared his love of music - especially Rush!
Also today, someone's trash is someone else's treasure - we heard the 2nd part of our interview with Mike Rose (pictured below) at the Western Civic Amenity Site, digging through the treasure trove of the re-use sheds;
We also spoke with Nick Harding, a journalist and author who has been on a quest to see if the Royals' barber could teach him to love his bald spot, and his article featured in the Telegraph last week...
If you missed any of the show you can listen again for 7 days here.
Tomorrow, we'll be joined on the Conister Rock by globally acclaimed singer Christine Collister, who will be sharing music and memories with us from 2pm.