#MRWomenToday listen again: under the sea!
On the programme today: -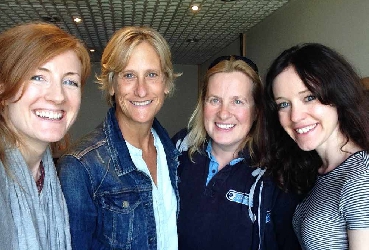 - we were joined by Penny Bielich, the woman who captured incredible images of an extremely rare and elusive breed of shark....check out the article on National Geographic here, which also includes Penny's extraordinary video;
- we were also joined by experienced diver Michelle Haywood from Discover Diving in Port St Mary, who also is no stranger to virtual fame because a video she took of a young trainee diver's encounters with a playful seal was actually viewed more than 6.5 million times - you can still watch the encounter here. If you're interested in taking up diving on the Island, you can contact Michelle and her team via their website.
- we also had a sneak preview of Channel 4's new hotly anticipated Bake Off programme;
- heard Howard Parkin talking about the spectacle of yesterday's solar eclipse;
- and we asked whether you think virtual friends are real friends?
If you missed the programme you can listen again at this link for the next 7 days. Tomorrow, we'll be talking to the man behind a charity CD raising money for Manx Blind Welfare. Join us from 2pm!