#MRWomenToday: Rapunzel Rapunzel, cut off your hair! and give it to the Princess Trust..
On the programme today: -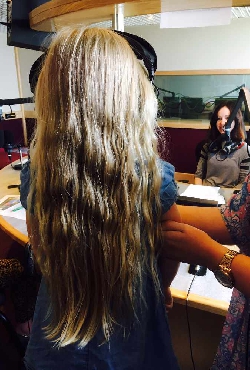 - we met a wonderful little girl, who we were asked to call 'Rapunzel' (and who certainly suits the nickname!); she is preparing to have her gorgeous golden 4 year old locks chopped and donated to the Little Princess Trust. If you could like to donate to her cause, you can find out more on their personal fundraiser page here - their target is £500 but they want to surpass it, so please feel free to share this page!
- we also spoke on the phone with the woman behind the Little Princess charity; Wendy Tarplee-Morris is the first contact for those seeking a real hair wig for their child or patient. She originally set-up the charity with Simon Tarplee in 2006, in memory of their daughter Hannah who sadly passed away the previous year. In addition to arranging real hair wigs for children, Wendy is also responsible for establishing and maintaining excellent relationships with all of the oncology treatment centres within the UK and Ireland.
- we were also joined by the Head of Youth Arts Fiona Helleur, who came to tell us all about the new programme of events for next term at the Youth Arts Centre on Kensington Road; there is an open day on Sunday Sept 4th at the YAC from 2pm to 5pm, when you can just show up and find out more about the wonderful work they do with and for young people;
- we heard from 'Voice in a Million' Fiona Harrison, one of the performers coming to the Island this weekend to perform at the various Island at War events; – visit www.rail.im for further information about the weekend and for ticket details. There are events between 10 and 5pm across the weekend at Douglas, Port Erin and Castletown railway stations – including a Chinese whispers competition on the train departing Douglas Saturday morning at 11.20am...!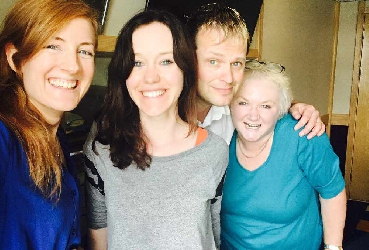 - and we chatted about today's news that Public Health England is instructing supermarkets, restaurants and takeaways to reduce the size of thousands of products, in an effort to reduce 'excess calories' and combat childhood obesity. We asked you: is this a positive move for the health of our children? Or another example of Nanny State again?
If you missed the show, you can listen again at this link for the next 7 days.