Women Today listen again: Busy Bee Italian, Culture Vannin and Our Island 2018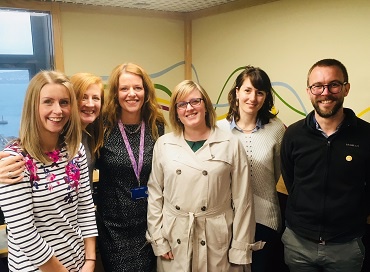 On the programme today -
- we met the lovely Anna Montemurro who came tell us all about Busy Bee Italian Language and Culture which you can find on Facebook here;
- were joined by James Franklin from Culture Vannin who would like to contact people who were members of the Manx youth organisation, Aeglagh Vannin, or have had any connection with it, to find out more about its history and development (you can contact Culture Vannin on telephone, 676169; via e-mail, resources@culturevannin.im ; or write to: Aeglagh Vannin Project, Culture Vannin, Fairfield House, Main Road, St John's, IM4 3NA)
- we also celebrated the month of May with a reading of Stacey Astill's wonderful poem about Oie Voaldyn, which you can read in full on her social media pages;
- and we caught up with Emma Callin and Anna Goldsmith to hear an update on the Year of Our Island 2018, which has a theme of Creativity for the month of May; follow them on social media here.
If you missed any part of today's programme, listen again at this link for the next 7 days.
Tomorrow, we are joined by Shan Fisher and one of her photography subjects who says that winning a portrait competition changed her life. Join us from 2pm!