Women Today listen again: Karen Keeling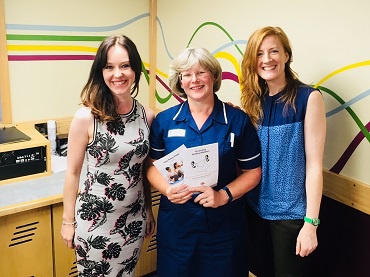 On the programme today:
- we were joined in the studio by Karen Keeling, Community Nurse and Continence Advisor. As mentioned, here are some website links which are helpful for anyone with bladder problems:
Healthy Bladders
Pelvic Floor Exercises
- also today – could you be the face and body of a new underwear range? We spoke to Katherine Woods, Senior Research Communications Manager for Breast Cancer Now UK - find out more here
- we looked at an advert for shaving products that has gone viral because it is the first in over 100 years to feature real life hairy women (shock horror!)
- we heard from local mums Lian Sherriff and Clodagh Hansen with their helpful tips for parents about bouncy castle safety
If you missed any part of the programme you can listen again at this link for the next 7 days.