Women Today listen again: Roy 'Royster' Moore on the Conister Rock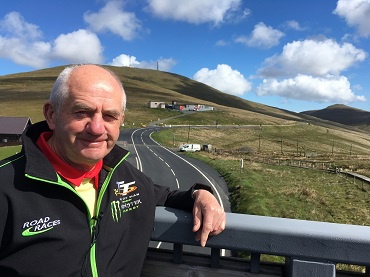 CONISTER ROCK SPECIAL
Christy was joined on the Conister Rock for a very special programme today with the voice from the hut on the hairpin, legendary TT commentator and golf historian ROY MOORE.
He shared wonderful stories from his childhood through to now, talking about his early beginnings and growing up around the Grandstand, about his family ties with fellow TT pundit Geoff Cannell and his success in the golfing world as one time Island Champion and President of Isle of Man Golf (amongst many other achievements!)
He also shared five pieces of music that mean something to him - all of which beautifully soundtracked and illustrated his life on the Island, from a child in the late '40s through to now.
If you missed any part of today's programme, you can listen again here for the next 7 days - You can also watch the entire conversation on the Manx Radio portal here, but below is just a short clip from the very end of the programme, in which he reveals some secrets about his preparation process for the TT and also shares his final song, a rather emotional farewell to family and friends since departed.
And you can also watch all of Roy's Mountain Memories series via this link.