Women Today listen again: Wildlife Park, Gaming Challenge and Foraging Vintners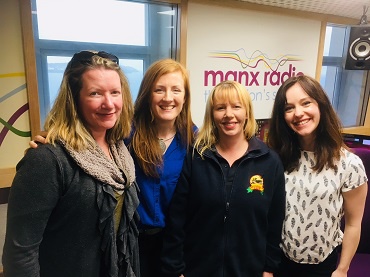 On the programme today -
- we were joined by Wildlife Park manager Kathleen Graham who gave us an update on the park since the tragic fire that claimed two young lemurs, and told us how we can support, visit their page to find out more
- we also spoke with MaryBeth Coll, co-founder of Foraging Vintners, who is one of the businesses taking part in this year's IslExpo 'Relocation and Growth Case Studies' event
- we heard how Beth and Christy got on with their Gaming Challenge
- and we asked if you thought terms like 'sugar daddy', 'milf', 'homewrecker' and 'foreplay' were appropriate as names for different colours of eyeshadow?!
If you missed any part of today's programme, listen again at this link for the next 7 days.
Tomorrow, we find out all about Foraging Vintners and their involvement with IslExpo and get an update from the tragedy-stricken Wildlife Park. Join us from 2pm.