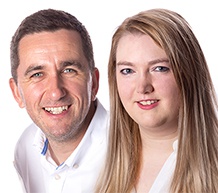 Clive McNeil
From running a hugely successful mobile operation while serving in the R.A.F. in Germany in the 70's, Clive joined Bacchus International Discotheques and travelled around the world for 12 years, working in Scandinavia, through Europe, the Middle East and on to the Far East. While in the Middle East he joined Abu Dhabi's Capital Radio.

After 3 years he then moved to BFBS Hong Kong - along the way, presenting all the motorcycle racing coverage on Star TV for Asia, even racing at the Macau Grand Prix in 1995. After over ten years in Hong Kong, Clive presented on Coromadel FM in New Zealand before moving back to the UK, continuing his DJ work as well as presenting World Motorcycle Endurance, WSB, MotoGP and Superstars V8's on TV for Eurosport. He moved over to join his family on the Isle of Man two years ago but still had time to open a new club in Qatar for 4 months as Resident DJ.

His music tastes are extremely varied, taking in Classic Rock, Old School Funk, House, Trance and Club Classics with many musical influences from all around the world.