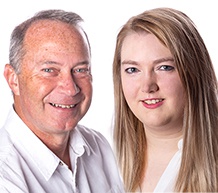 Dollin Mercer
Dollin Mercer presents Perspective every Sunday from midday until one.
Dollin is an historian by training (and a journalist by accident!), holding a BA in History and an MA in Public History from the University of York, with a brief foray into the e-gaming sector in between.
His studies took him from the Revestment Act of 1765 and the 'Running Trade' on the Isle of Man, to the Vikings, medieval philosophy and Manx cultural identity in the twentieth and twenty-first centuries.
After two weeks of work experience at Manx Radio in 2009, Dollin returned as News Intern in September 2017, and became a permanent member of the News Room in April 2018.
Away from work and study, Dollin is son of Carola and Jon, brother of Juan and proud Dad of Doona.
He takes pride in his family and heritage, and has learned some Manx Gaelic with Culture Vannin, following in the footsteps of his grandmother, father and auntie.
Dollin is a snooker, pool, billiards and poker enthusiast – all the signs of a misspent youth – as well as enjoying some 'proper' sports like rugby, football and cricket sometimes, too...