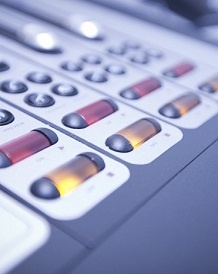 Tia Welsh
Tia is excited to join the Manx Radio Team as the Journalist Intern and use the skills she's learnt from her Creative Writing degree. She is currently working on a few books which include a gothic novel set in 18th century Venice, and a screenplay for a folk horror TV series.
When she isn't writing, she likes to stay active whether it's going for a run, getting stuck into a hockey match or hitting the ski slopes in winter. She also have a great taste for baking, and can make some mean chocolate chip and toffee blondies.
She is relishing the opportunity to explore all the facets of being a journalist at the Nation's Station.