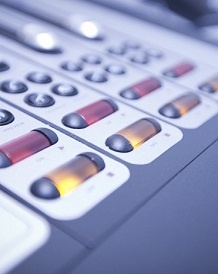 NATIONAL SERVICE OF REFLECTION - 28 AUGUST 2020
At Your Service
Subscribe to this podcast
Saturday, August 29th, 2020 - 52 minutes
An AT YOUR SERVICE special programme - the Isle of Man Government National Service of Reflection, recorded on Friday 28 August 2020 in St George's - the Civic Church of the capital town of Douglas.
The service is described as "a time to gather in prayer and reflection, as we mourn those who have died, weep with those who weep, and give thanks for those who labour faithfully for all our sakes"
The service is led by the Archdeacon, the Venerable Andie Brown who, in addition to being the Vicar of St George's, is also Chaplain to the House of Keys.
Those present included Mr Speaker and the Chief Minister, with members of council and legislature, the judiciary, local authority representatives, the Chief Constable and the Chief Fire Officer. They were joined by leaders of the Island's Christian Churches alongside leaders of other World Faiths.
The singing is led by the choir of St George's Church, augmented by members of the Government Choir.
The organist is Mr Nicholas Roberts. The address is given by the Lord Bishop of Sodor and Man, the Rt Rev'd Peter Eagles.