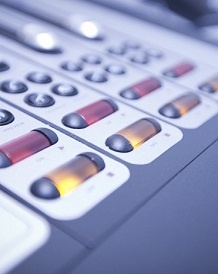 Professor Curran's report - initial reactions
Perspective
Subscribe to this podcast
Sunday, January 12th, 2020 - 52 minutes
This week, we're taking another look at a debate an MHK recently described as "probably the most important debate we've had for decades."

Talking to the BBC at the annual Illiam Dhone commemoration ceremony at Hango Hill this month, Ralph Peake said Tynwald had the opportunity to "show some real leadership" in tackling climate change.

He was speaking as one of the members of a Climate Emergency Consultative Transformation Team, appointed by the Manx Government in July.

That team was made up of representatives from government departments, climate change specialists, as well as two politicians - Mr Peake, and Jane Poole-Wilson MLC.

It was chaired by an independent expert, Professor James Curran, who was given six months to report back with an action plan for how the Island can play its part in mitigating the effects of global overheating.

The findings of Professor Curran's team were released this week, presented as a report which will be laid before Tynwald at this month's sitting, on Tuesday 21st.

In this episode, we hear from the professor himself, as well as Chief Minister Howard Quayle, Mr Peake and Mrs Poole-Wilson, plus Daphne Caine MHK whose original motion to Tynwald in May 2019 paved the way for this to happen, which stated that government should allocate the necessary resources to take urgent and significant action on climate change.