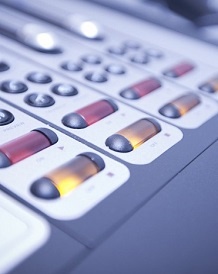 On Air
Island Life
Why Do We Need a Governor? | 6:00pm - 6:30pm
Shiaght Laa 3rd June 2021
Shiaght Laa
Thursday, June 3rd, 2021 - 25 minutes
The Erin Arts Centre presents a range of cultural events, but with the current difficulties of bringing performers to the Island, we are fortunate to have so many first-class artists here in the Island. International concert pianist Olga Stone and Cleveland Medal winning mezzo-soprano Mandy Griffin are in concert on Friday 4th June.
Belle Abbey in Colby takes its name either from an Irishman called Bell or from a Sarah Bell of Douglas, both of whom are said to be former owners of the property. It used to be the venue for an annual fair which involved the ritual funeral procession and burial of a hen. However, this Sunday it hosts the Southern Vintage Engine and Tractor Club Rally.
9th June is the feast day dedicated to Colum Killey, St Columba of the Church. That will be the date of the opening event of a month-long celebration of 1500 years since the birth of Colum Killey. Yn Greinneyder (Manx Language Development Officer to Culture Vannin), Ruth Keggin Gell tells us about Yn Chruinnaght's contribution on that opening evening with an Oie Vingo event, family bingo called in Manx, from 6.00pm at Sunset Lakes in Peel.
And we find out the background to the song in Manx written by Doolish y Karagher, Brian Mac Stoyll and Shorys y Creayrie, 'Birlinn Ghorree Chrovan', about the arrival of Godred Crovan in the Isle of Man from Islay, with the tune based on a song in Scottish Gaelic by Duncan Johnston (1881-1947) of Islay, whose song described the arrival of Godred Crovan in Islay from the Isle of Man.
Subscribe to this podcast