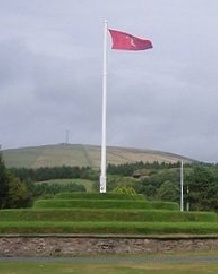 On Air
Tynwald Day
Christy Dehaven, Howard Caine and Judith Ley | 2:00pm - 5:30pm
26th January 2022 (extended)
Spotlight
Wednesday, January 26th, 2022 - 35 minutes
A special, extended version of our chats with this week's guests.
Christy DeHaven speaks with Douglas Choral Union Director David Dawson along with 'Quasimodo' Jonathan Sleight and 'Esmerelda' Leah Carter, giving us a fascinating insight into the preparation of the major theatre production "The Hunchback of Notre Dame".
Also this week, Bethany DeLeigh Runciman from the Isle of Man Poetry Society gives us the details on the young persons' Poetry Trail and shares her experiences using poetry as a wellbeing tool, while 11 yr old Alfie Owen shares his own literary talents, along with fellow poet and Mum Sarah and little sister Ava.
Subscribe to this podcast