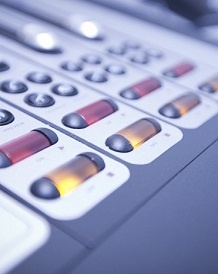 Manks Concert in memory of Sophia Morrison - A Manx Fairy Tale: 'The Fairy Child of Close ny Lheiy' – read by Annie Kissack
Published on 12 Apr 2017
An extract of the traditional Manx folktale about the mischief a fairy changeling gets up to when the mother is out of the house.
This story was collected by Sophia Morrison and published in her book, 'Manx Fairy Tales.'
It is performed by Annie Kissack.

This is a part of the "Manks Concert" marking the anniversary of the death of Sophia Morrison.
Held at the Peel Centenary Centre on the 14th of January 2017, it marked the 100th anniversary of the death of this great figure of Manx cultural history.

Find out more about Culture Vannin.
More like this