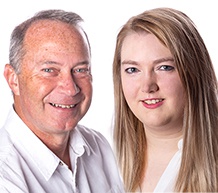 People and Places - Close ny Chollagh: An Iron Age Fort on the Isle of Man
Published on 15 Mar 2017
Close ny Chollagh is 2,500 year old site on the Manx coast which provides a fascinating insight into iron Age life on the Isle of Man, and leaves us with perhaps even more fascinating questions.

Charles Guard here gives a short overview of the site and what we can learn of it.
Find out more about Culture Vannin.
More like this