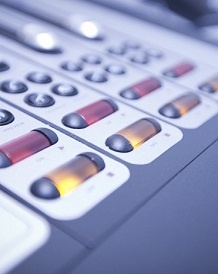 People and Places - St Thomas' Church Clock and Bells
Published on 3 Feb 2017
St Thomas' Church in Douglas in the Isle of Man was opened in 1849 and has a fine peal of bells in its tower as well as a four-faced clock.

The winding mechanism for the clock has recently been automated but before the changeover Charles Guard, along with Tower Captain Edwin Creer, climbed the ladders to see how it all worked and find out what would be changing.
Find out more about Culture Vannin.
More like this