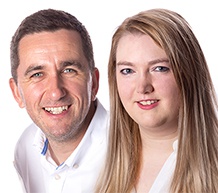 The Manx Bard inauguration 2017 - 'There's a Boat in the Morning' by John 'Dog' Callister
Published on 24 Aug 2017
The 2016/17 Manx Bard, John 'Dog' Callister, reads his poem aimed at those who moan about living on the Isle of Man.

This performance was delivered as a part of the event at Moorhouse Farm, Isle of Man, organised to announce the Manx Bard 2017.

Find out more about Culture Vannin.
More like this