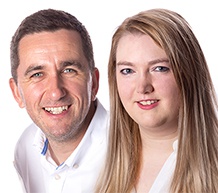 Tynwald Day Fair 2014 - London Manx Society: Alistair Kneale
Published on 21 Nov 2016
A conversation with Alastair Kneale, who has been doing some excellent work of recent raising the profile of the London Manx Society.

Good luck to them all in the English Big Smoke!

The conversation is carried out first in Manx Gaelic and then in English.

The interview took place at the Tynwald Day Fair in 2014.

Find out more about Culture Vannin.
More like this