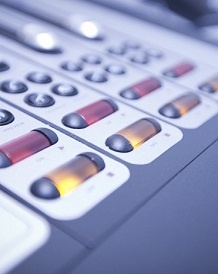 Exit polls indicate wind of change blows
Thursday, September 22nd, 2016
Results show loss of political 'big beasts'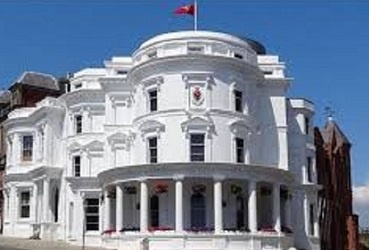 It's been billed as the most important general election for a generation and the polls have just closed.
In the coming hours we'll find out who voters have chosen to govern the Island over the next five years.
Results from Manx Radio's exit polls are in - they make grim reading for several government ministers and a number of former MHKs.
According to exit polls, Arbory, Castletown and Malew provides the biggest shock of the night.
They show Infrastructure chief Phil Gawne heading OUT of the Keys - along with former Post Office Chairman Graham Cregeen.
Our figures show CRHS teacher Jason Moorhouse the victor, with Stephen Crowther and Carl Parker vying to join him in the chamber.
Health Minister Howard Quayle is trailing in third place in Middle, behind Paul Craine and Bill Shimmins - who tops our poll.
Elsewhere, a nerve-wracking wait for Chris Robertshaw in Douglas East - our polls show he's been pipped by just 3% of the vote, trailing Clare Bettison and Amanda Walker.
Jon Joughin defending the seat he won in a by-election last year, is trailing in sixth place.
In Onchan, a comprehensive poll result shows defending MHK David Quirk is OUT. Councillor Rob Callister is out in front with second place too close to call.
Tonight could see a crushing defeat for long-serving Leonard Singer in Ramsey - Alex Allinson heading for a landslide victory there.
In Douglas North, Ralph Peake's short tenure in the Keys looks to have come to an end. David Ashford and John Houghton top the polls.
It's as you were in Glenfaba and Peel with both Ray Harmer and Geoffrey Boot being returned to the House.
Martyn Perkins has claimed almost half the votes in Garff with Daphne Caine just leading Andrew Smith in the battle for second.
In the north, Alfred Cannan and Carlos Phillips are out in front in Ayre and Michael.
Both ministers in Rushen appear to be retaining their seats in the chamber as Juan Watterson and Lawrence Skelly head in the polls there.
Figures show no change in Douglas South with Kate Beecroft of Lib Van topping the polls and Bill Malarkey 5% ahead of challenger Keith Fitton.
Chris Thomas has received more than 40% of the vote in Douglas Central according to our exit poll - with Ann Corlett comfortably leading third-placed Richard Falk.