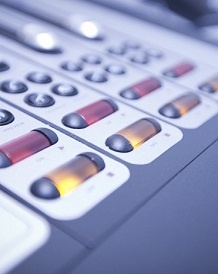 Cookie Policy
What are cookies?
Cookies are small pieces of information that are stored by your browser on your computer, which helps Manx Radio monitor numbers of people using our websites and to provide you with a more personal and interactive experience on our website.
Technologies such as cookies and web beacons may also be used by third party advertising companies to determine end user interests and characteristics and deliver advertising based on those interests and characteristics. You can disable third-party cookies by changing the settings of your browser. It should be noted that cookies cannot carry viruses and cannot install malware on the host computer.
Why does Manx Radio use them?
For those users who choose to log onto the Manx Radio website, cookies are used to store the user name and password, if this option is selected, to identify registered users without needing to ask for registration details every time you log on. Our cookies do not contain any personally identifying information.
Cookies are also used as part of Google Analytics, which provides us with user statistics for our websites to monitor traffic. In particular, we may track users as they travel through our websites - for instance, cookies may be used to count the total number of unique users who are accessing various parts of our websites over a particular period of time and this data will be utilised to make our systems more efficient. However, no personal data is collected and information will not be shared with a third party at an individual level.
You can opt out of being tracked by Google Analytics across all websites if you click click here and install a plug-in on your browser which will stop that particular cookie from working. You may also visit allaboutcookies.org and youronlinechoices.com for more information about such practices and how to opt-out from them.
If you are concerned about cookies, you can turn them off or refuse to accept cookies by modifying the settings in your browser. However, please note that if you do this some areas of our websites may not work properly. Unless you have adjusted your browser setting so that it will not accept cookies, our websites will issue cookies when you log on to the site.
How can I decline cookies?
You are in complete control over whether you want to accept or decline cookies from the internet. In your browser settings (all popular browsers have this capability) you have the ability to turn cookies on or off. More information can be found at allaboutcookies.org.
.The following Cookies are used on our website
| | |
| --- | --- |
| Name of cookie | Description |
| club_e and club_p | A user's email and password if they tick the box to have these details saved for convenience the next time they wish to log in to the club. |
| club_s | A random session identifier, to identify a user while they are logged in to the club. |
| seen_int | A flag to record whether a homepage interstitial (if used) has been viewed and to prevent it from appearing again. |
| mySchools | Identifiers for schools set as 'My Schools' in the School Closures tool. |
| pla_type | The type of audio player if the user specifies which type they would prefer, i.e. Windows Media, Quicktime or Flash. |
| cookie_policy | If the Cookie Banner is enabled, this will be set once when a user first visits the website, or on their first visit after the banner is enabled. It is checked on subsequent page loads to ensure it does not appear again. |
| _ga | Google Analytics – Used to distinguish unique users |
| _gat | Google Analytics - Used to throttle request rate |