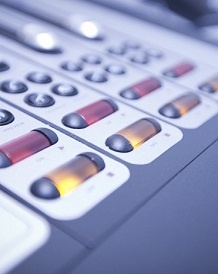 Quayle is Island's new chief minister
Tuesday, October 4th, 2016
Victory for Middle MHK in Tynwald vote
Howard Quayle is the new chief minister of the Isle of Man.
The Middle MHK strode to an easy victory in Tynwald this morning.
Mr Quayle attracted 12 votes among House of Keys colleagues, securing all nine votes in Legislative Council, giving him a total of 21, four more than the total required for a clear majority.
The vote was put to Tynwald as a whole, in that vote Mr Quayle secured 24 votes and now will be formally presented as Tynwald's choice to the Lieutenant Governor.
Alf Cannan secured nine votes in the Keys, but failed to attract any in LegCo.
Mrs Beecroft gained just three votes - and then attempted to drop out of the contest, but was prevented.
This is the first time the vote for chief minister has been carried in public.
Those lining up behind Mr Quayle were: Alex Allinson, David Ashford, Tim Baker, Geoffrey Boot, Ann Corlett, Graham Cregeen, Ray Harmer, Bill Malarkey, Jason Moorhouse, Mr Quayle himself, Laurence Skelly and Juan Watterson.
Mr Cannan was backed by Claire Bettison, Daphne Caine, Rob Callister, Mr Cannan himself, Ralph Peake, Martyn Perkins, Chris Robertshaw, Bill Shimmins and Chris Thomas.
Mrs Beecroft's support came from fellow LibVan members Julie Edge and Lawrie Hooper.
Mr Quayle says he has not yet given any thought to a cabinet line-up, but has appealed for what he calls 'less rock throwing' in Tynwald.

Pictured: Chief Minister Howard Quayle MHK