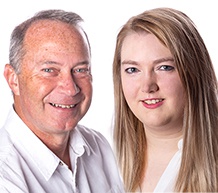 Duncan Livingstone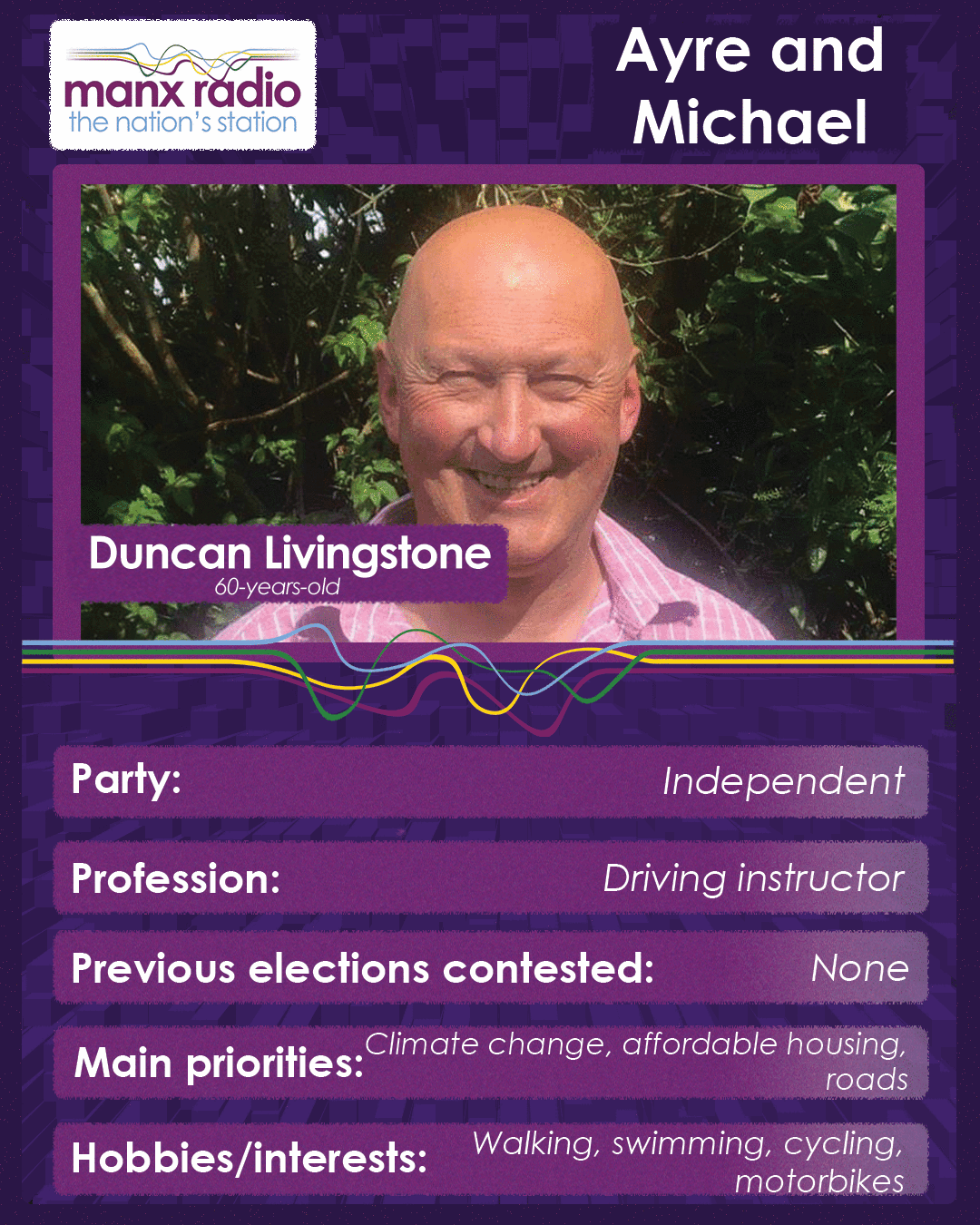 Duncan Livingstone
Duncan Livingstone is an independent candidate and has spent the last year as a commissioner in Michael.
He was born and raised in Kirk Michael and has lived back in the village for the last 16 years.
He has three children, a dog called Jess and a cat called Timmy, and his spare time enjoys walking, swimming, motorbikes and cycling.
He's been a self-employed driving instructor for a decade and was a police officer for nearly 30 years before that, spending six years as a neighbourhood officer in Ramsey and almost 20 as a road policing officer.
Duncan says: "I first became politically involved when the D.O.I. were recently proposing extensive road alterations in Kirk Michael which I felt did not properly address the concerns of the village. I canvassed opinion and developed alternative, more modest proposals which improved safety for pedestrians without adversely affecting traders or the TT, whilst also offering reduced costs."
Duncan believes his expertise lie in the field of roads and traffic policing and driver training so, if elected, his focus would be on influencing the development of an integrated sustainable travel strategy covering roads maintenance, road safety, public transport, cycling and walking and off-Island travel.
Declaration of Interests:
None
Candidate Media:
Two Minutes to Tell Us - Duncan Livingstone