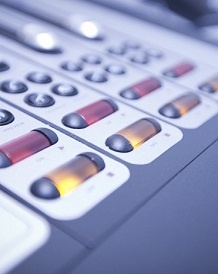 Paul Weatherall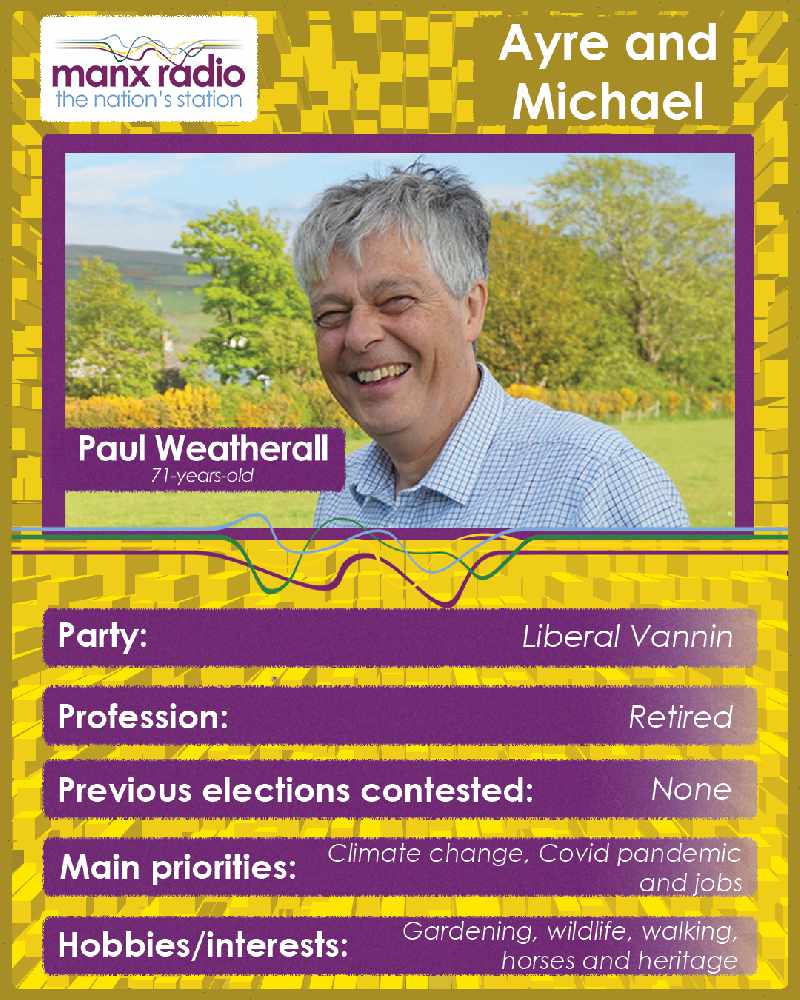 Paul Weatherall
Paul Weatherall is the chair of the Liberal Vannin party, having been elected to the role earlier this year, and this is his first time standing in a General Election.
He has three children and a dog, two horses, and two chickens called Big Hen and Little Hen.
In his spare time, he enjoys gardening, wildlife, walking, horses and heritage.
Paul says: "I believe that I can make a difference to the way our Island is governed and above all, help all of us who are fortunate enough to live in Ayre & Michael, keep this part of the Island a green and pleasant land.
I have lived on the Island since 1997 and here, in Ballaugh, since 2011. Following the last year, we all know that we can take nothing for granted in the way we live our lives. Our future will be shaped by how we respond to climate change and the next few years will see our government preparing for that, whilst helping us all recover from the economic consequences of Covid."
We asked each candidate to choose three priorities from the following issues or add their own:
Climate change, heritage, tourism, public transport, affordable housing, roads, mental health, education, falling birth rate, encouraging university students to return to the Island.Paul chose climate change and added the Covid pandemic and jobs, saying he hopes to attract new sustainable businesses to the Island while helping existing businesses flourish.
Contact Details:
P: (07624) 479436
T: @PaulWeatherall
F: Paul Weatherall for Ayre & Michael
Declaration of Interests:
Member of Manx Wildlife Trust
Member of Ballaugh Heritage Trust
Member of Isle of Man History Society
Candidate Media:
Two Minutes to Tell Us - Paul Weatherall
Card Key:

Green Party

Independent

Liberal Vannin

Manx Labour Party