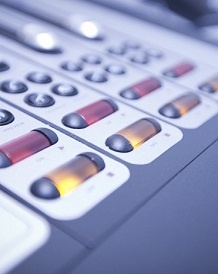 Claire Christian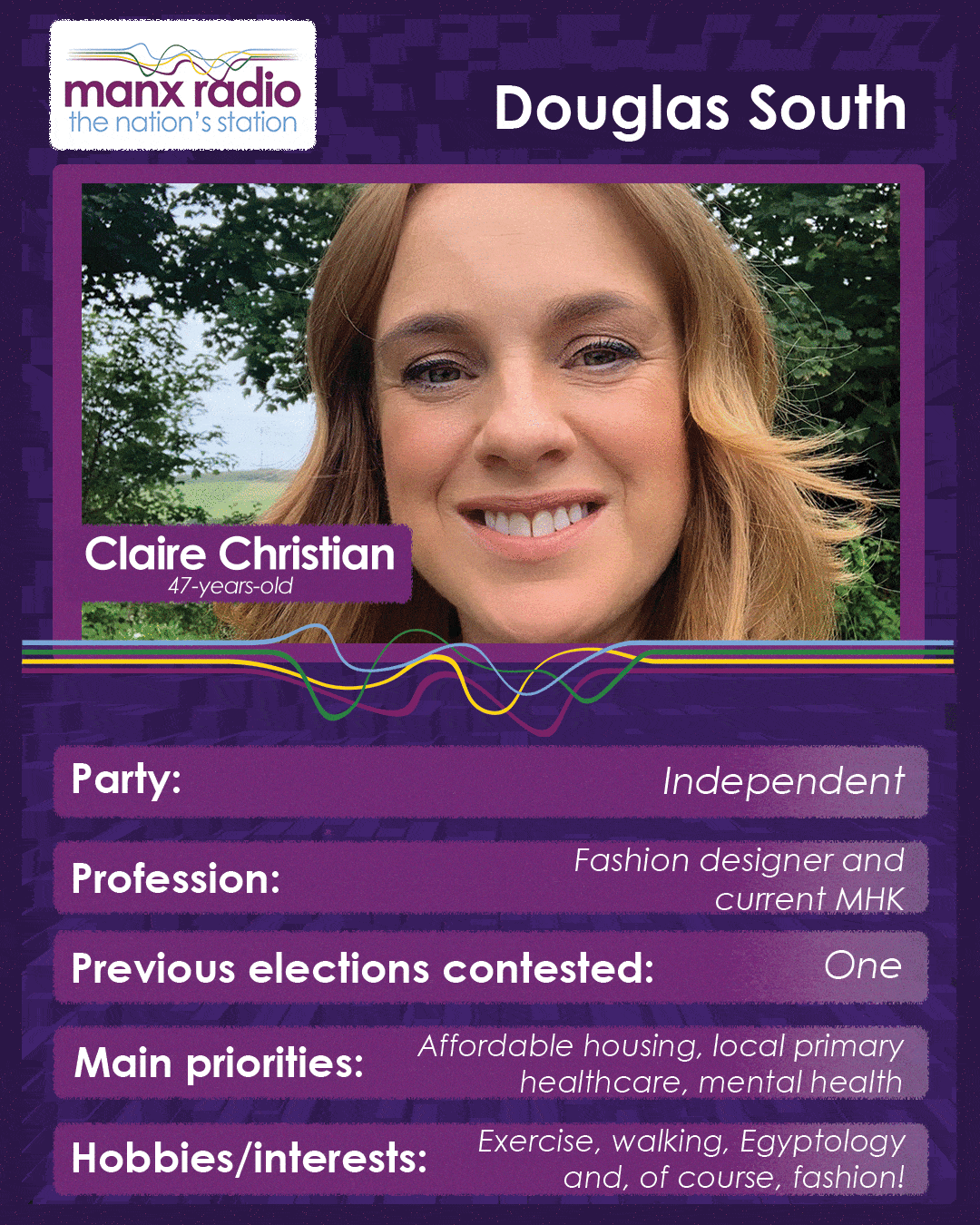 Claire Christian
Claire Christian is an independent candidate and this is the first time she's stood in a general election.
She is one of Douglas South's current MHKs after winning a seat in last year's by-election.
She's the CEO and Creative Director of Claire Christian Couture, which she established after a long career in the fashion industry, including 10 years working for the fashion label, Burberry.
She also has experience working as a teacher in Northumberland.
She has three dogs and three cats (including one that thinks it's a dog!) which she says keep her and her husband fit and busy.
Her hobbies include exercise, walking, Egyptology and, of course, fashion!
We asked each candidate to choose three priorities from the following issues or add their own.
Climate Change, heritage, tourism, public transport, affordable housing, roads, mental health, education, falling birth rate, encouraging university students to return to the Island.
Claire chose affordable housing and added: "Within Douglas South, I will continue my work to maintain and protect accessible local primary healthcare, to champion innovative ideas to improve community education and develop a fair and affordable housing strategy.
Island-wide, whilst maintaining my position as a local business and self-employed people's champion, my policies are: a centralised government which would amalgamate national priorities and policy, a dynamic job economy with job security and job growth, a holistic approach for a world-mental mental health system, starting with prevention, earlier intervention, swift assessment and better treatment.
All underpinned by research, significant investment and independent and internal review and scrutiny."
Contact Details:
E: claire@clairechristian.im
Declaration of interests:
For a full list of Claire's interests, click here.
Candidate Media:
Two Minutes to Tell Us - Claire Christian
Card Key:

Green Party

Independent

Liberal Vannin

Manx Labour Party