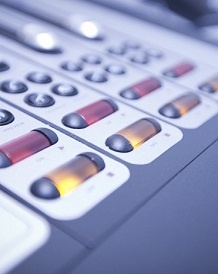 Erica Spencer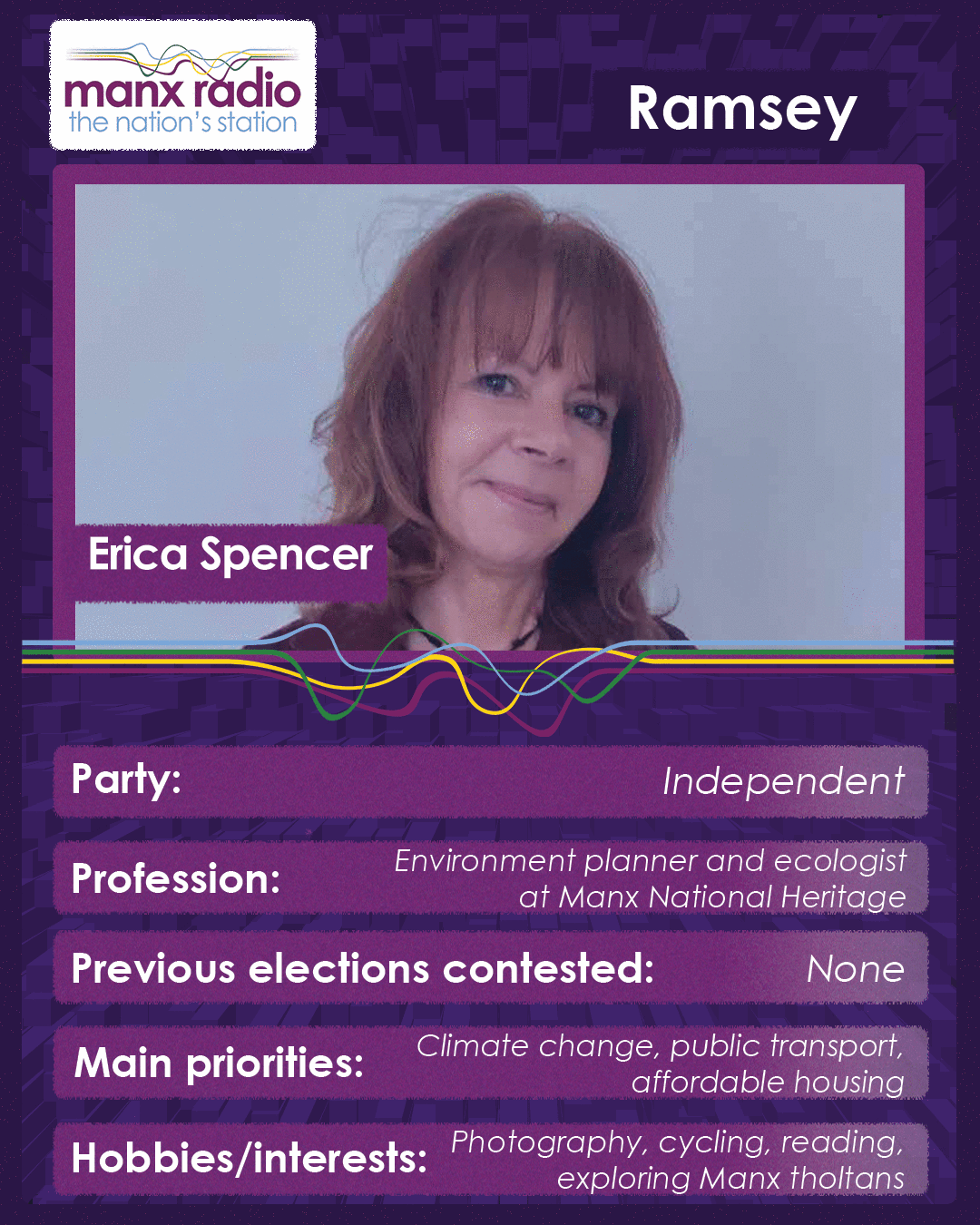 Erica Spencer
Erica Spencer is an independent candidate and this is the first time she's stood for the House of Keys.
She's an environmental planner and ecologist who works for Manx National Heritage.
Erica enjoys photography, cycling, reading, and exploring the history of the Manx countryside and tholtans.
She has two grown up children and a collie/staffie cross called Mr Mutts, who loves swimming in the sea, chasing stones and being spoilt.
Erica says: "The changes I would like to see brought about are a greater number and variety of jobs on offer locally, affordable housing for young people and community space, such as the Courthouse, where group events and entertainment may be staged.
"We want to see our town grow with more opportunities for business, health, education and leisure without compromising the integrity of the assets we already have such as the harbour, townscape and, of course, the South beach."
We asked each candidate to choose three priorities from the following issues or add their own:
Climate change, heritage, tourism, public transport, affordable housing, roads, mental health, education, falling birth rate, encouraging university students to return to the Island.
Erica selected climate change, public transport and affordable housing from the list. She also chose to add health and wellbeing, education, economy and development of South beach.
Contact details:
P: (07624) 337670
Candidate Media:
Two Minutes to Tell Us - Erica Spencer
Card Key:

Green Party

Independent

Liberal Vannin

Manx Labour Party