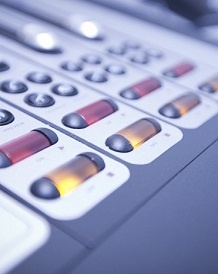 Timeline
March 9th 2021
The Local Authority Elections are postponed for a second time because of the coronavirus pandemic. They've been moved to July 22nd.
March 16th 2021
Tynwald approves the Elections (Keys and Local Authorities) Act 2020, which brings in a number of changes like introducing postal voting on demand.
Thursday August 12th 2021
The House of Keys will be dissolved and all current MHKs no longer hold their position. This happens six weeks before the General Election.
The Lieutenant Governor then issues a writ instructing all of our 12 constituencies' Returning Officers to start election proceedings immediately.
Tuesday August 17th 2021
A Notice of Election is published as soon as possible after the issue of the writ.
This includes information for voters about advance and proxy voting and also tells prospective candidates about the nomination process.
Wednesday August 18th to Wednesday August 25th 2021
All prospective candidates must give their nomination papers and a declaration of relevant interests form to their constituency's Returning Officer between 10am on 18th August and 1pm on 25th August.
For more information about the nomination and declaration process, click here.
Wednesday August 25th 2021
The Returning Officer for each constituency and the prospective candidates all have to meet between 1pm and 2pm today.
This is when objections can be made to the nomination. To find out more, click here.
A candidate can still withdraw from the election at any time before 2pm today, but not after.
As soon as possible after nominations
If there are more valid candidates than there are seats available, the Returning Officer will declare an election for their constituency as soon as possible and will arrange for a Notice of Poll to be displayed.
Each constituency has two seats in the House of Keys.
Thursday September 2nd 2021
This is the last chance to register to vote in the House of Keys General Election. For more information click here.
Thursday September 23rd 2021
VOTING DAY!!!
The polling stations will be open between 8.00am and 8.00pm
From 6pm you can join Manx Radio as we await the results.