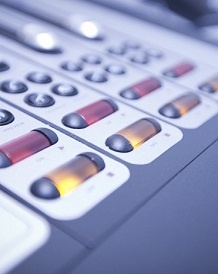 Info for Candidates
How do you stand as a candidate?
To stand as a candidate, you or someone else declares your intention to stand publicly. This can be done on the radio, in a newspaper or on social media.
It's also a good idea to let the Crowns & Election team know that you wish to stand. You can call them on 685754 or email elections@gov.im
You will then need to be 'nominated for election', where your nomination is accepted by the Returning Officer for the constituency in which you're standing.
You must hand in a completed set of nomination papers and a declaration of relevant interests form to the Returning Officer for the constituency in which you're standing between 10am on Wednesday 18th August 2021 and Wednesday 25th August 2021. The time and place will be organised by the Returning Officer for your constituency. Find out more about the forms here Isle of Man Government - Forms for candidates
You will need someone to propose and second your nomination and at least 20 registered electors from the constituency in which you're standing to "assent" your nomination.
Find out more useful information about the nomination process here.
What's a Returning Officer?
The Chief Secretary is the person with overall administrative responsibility for the General Election, so is known as the Returning Officer.
Constituency Returning Officers, or Deputy Returning Officers, are the people officially in charge of making sure the election in each constituency is run properly and legally. Each constituency has their own. They will be appointed by the Chief Secretary.
It's a good idea for candidates to contact their constituency Returning Officer in the early stages of the election process, as they will be able to give them support and guidance.
Voters who want to cast their vote by postal ballot will also need to submit an application to the Returning Officer for their constituency. Postal voting application forms will be available nearer to the election.
You can find your constituency Returning Officer here.
For information about Election Funding click here.