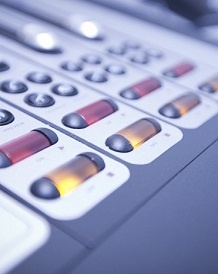 Garff (2011)
House of Keys general election on September 29, 2011.

About Garff (2011)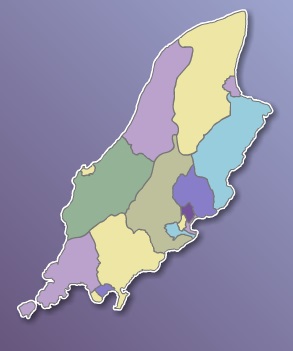 Garff occupies the northeastern part of the Isle of Man, extending down the coast from the boundary with Ramsey to Groudle, where it meets Onchan. It is made up of the parishes of Maughold and Lonan, and the village of Laxey. The constituency is best known for the world famous Laxey Wheel, the 'Lady Isabella', the largest working water wheel in the world, which was built in 1854 to pump water from the Laxey mines. Garff has been represented by a single member of the House of Keys since 1986, when the quota was reduced from two. Sir Charles Kerruish (1917-2003) was an MHK for the constituency from 1946 until 1990, when he became the first president of Tynwald. Sir Charles was Speaker of the House of Keys from 1962 to 1990, a record term for anybody holding the office in any country in the British Commonwealth. Steve Rodan has been MHK for Garff since 1995, and Speaker of the House of Keys since 2006.
Number of Constituents (2011)
3010
Number of Seats (2011)
1
Census Information (2011)
In the most recently published Isle of Man census, in 2006, Garff had an overall population of 4,281 of whom 950 lived in the parish of Maughold, 1,563 in the parish of Lonan and 1,768 in Laxey village. Just over 70 per cent of the population of the constituency was eligible to vote, and 1,932 people exercised their democratic right in a turnout of 64.19 per cent.
Candidates declared (2011)

Status: Challenger

Standing As: Independent - not affiliated to any political party

Status: Sitting Member

Standing As: Independent - not affiliated to any political party
Returning Officer (2011)
Mr W Taylor
Simcocks,
Ridgeway House,
Ridgeway Street,
Douglas.
Tel: (01624) 690300
Email: Mr W Taylor
Polling Stations (2011): Open 8.00am to 8.00pm
Polling District 1: North Maughold - Maughold Church Hall, Maughold Village
Polling District2: South Maughold - Dhoon Church Hall, Main Road, Glen Mona
Polling District 3: North Lonan - Laxey Methodist Church, Minorca Hill, Laxey
Polling District 4: Laxey (COUNT) - Laxey Working Men's Institute, New Road, Laxey
Polling District 5: South Lonan - Baldrine Methodist Church Hall, Baldrine Hill, Baldrine