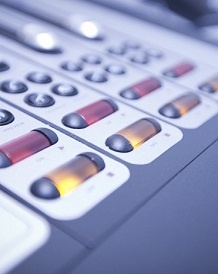 Maire Booth (2015)
House of Keys by election for Douglas North on May 21, 2015.

Constituency: Douglas North (2015)
Personal Details (2015)

Full Name: Maire Booth

Married: Yes – to Jason

Children: 1 – Son Brendan aged 4

Age on day of election: 38

Place of Birth: Northern Ireland

Hobbies and interests: Motorbikes, recently sold our Suzuki 1300 and are currently looking for something smaller, I Love the TT and the MGP (Classic TT). I love going to sit on a hedge and feel the bikes going by so close. The atmosphere on the Island changes totally over these periods. Shooting – I used to be very active with Gun Clubs in UK but have let this slide since moving to the Island, it is something we want to get involved with again. History – I love the Tudor period and am a tad obsessed with getting as much information as possible about this period. I try and research about the women of the era as they are fascinating and totally shaped by the time and constraints that they lived in.
Audio (2015)
Interviewed by Howard Caine, broadcast on Monday, March 30, 2015
Interviewed by John Moss on Mandate, on Wednesday, May 20, 2015
Constituency debate featuring candidates standing in Douglas North – David Ashford, Maire Booth - LibVan & Ralph Peake – chaired by Roger Watterson on Sunday, May 10, 2015
General Details (2015)
Occupation: Senior HR Marine Officer

Previous political experience: I have been involved with LibVan for over a year and have spent the past 8 months as part of a working group formulating policy. I have a degree from Queens University Belfast in Political Science. My involvement so far has been behind the scenes but now it's time to be more public and vocal.

Independent candidate: No

Political Affiliation: LibVan
Why this candidate wants to be a member of the House of Keys: The simple answer is I want change, I believe that the people of the Island deserve to be heard by their Politicians and represented fairly. As the MKH for Douglas North I will expand the sense of community that we have here. To keep the existing facilities and help make them the best they can be for everyone's benefit. The people who live here are just like me, they are normal people who just want the best for themselves and their families. As their MKH I can ensure that the people I am elected to represent will be actually represented in accordance with our policies. Our middle income earners are being squeezed financially more and more and our taxation policy will address this. I will be fully accountable to the constituents and will welcome all feedback from them – good and bad. This feedback will be used not just by me personally but on a party level to help us all improve while going forward. I am passionate about making the Island a better place for ALL to live, not just the select few. I want to make the Island a place for the next generation to be proud off and with LibVan we can do this. The people of Douglas North will not be voting for just me, they will be voting for LibVan and our policies. I am proud to be part of LibVan and truly believe that with the support of the public we can change this Island and bring it into the 21st century, not only in terms of Politics but also in economic and social values.